Once registered with the Trust a job bulletin will be sent to you on a weekly basis (you can also download this by pressing the button below, its updated each Friday). Good luck! Should you want more information or help to secure a role, contact us on 01475 553300 or email us at appointments@the-trust.org.uk
Download Job Bulletin
Welders
Welder/Fabricators. Wage dependent on experience. Hours: Monday - Thursday 8am-4:30pm and Friday 8am-3:30pm
Download Job Description
Volunteer Digital Champion
We are looking for an enthusiastic, confident volunteer to support people Inverclyde to develop basic digital skills, including our socially isolated Befriending clients, so that they can make the most of digital devices and the internet. You will not be required to deliver any befriending services. The champion role is very flexible, easy to work around busy lifestyles, and involves 5 hours of work per month, ideally for a minimum of 6 months. The role may involve going into people's homes (following government guidelines) or supporting people over the phone. Training will be provided.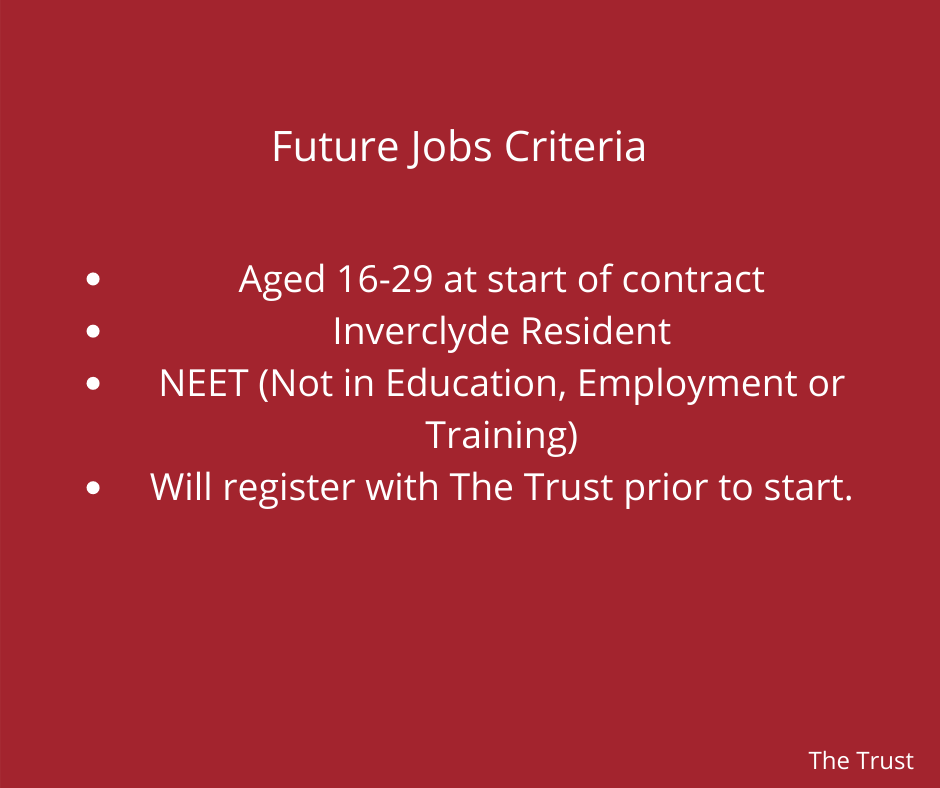 Future Jobs
Worried that your lack of experience may be holding you back from securing employment? You may benefit from our Future Jobs Programme
Future Jobs is a six month paid placement within one of our partner companies across Inverclyde in a variety of different roles. This year so far we had opportunities as retail assistants, gardening assistant, centre assistant, recycling assistants, general operatives and admin.
If you are interested, get in touch with your Employee Support Worker or register with us by calling 01475 553300 or email info@the-trust.org.uk